Category:Dunny
From Vinyl Creep

Please copy and paste ' [[Category:Dunny]] ' into the end of your article to include it in this category.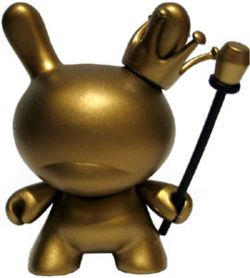 Dunnys are strange bunny-like figures, originally designed by Tristan Eaton and Paul Budnitz and produced by Kidrobot. They range in sizes, the main figures originally being either 3" and 8", special larger versions have been created. In 2016, a new 5" version was also released and other sizes released afterwards. The blanks of these models have been a big hit for those who enjoy customising their own toys. They usually are made of smooth vinyl, but they can also be made out of PVC and Wood.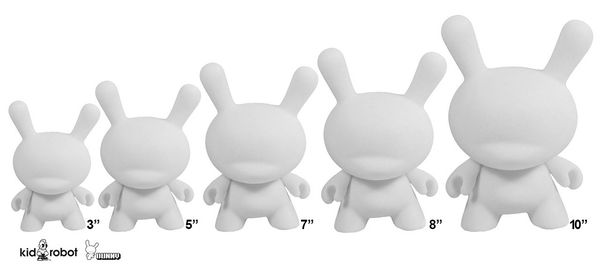 Main Series
[
edit
]
These are the main 3" Series released to date.
For 2009 series Kidrobot switched from a numbered series to a yearly series.
Artist & Other Series
[
edit
]
For one-off custom Dunnys click here.
Media in category "Dunny"
The following file is in this category, out of 784 total.
(
previous page
) (next page)
(
previous page
) (next page)