Main Page
From Vinyl Creep
Welcome to Vinyl-Creep
Currently Serving
7,850
Articles.
The ultimate database on all things Designer Toy! This is a free encyclopaedia of Artists and their work. It's free to contribute, just register in the top right corner and off you go! Are you an artist and toy designer? Go ahead and add yourself! Don't know how to edit a wiki? See our How to Edit pages!

Featured Custom: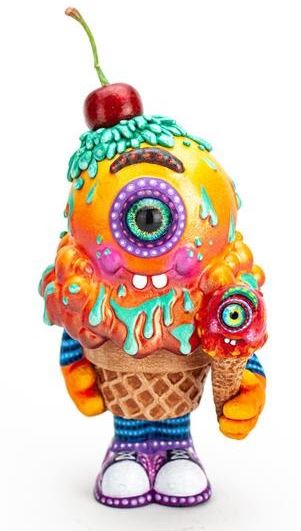 Mister Melty custom by MP Gautheron
Featured Toy: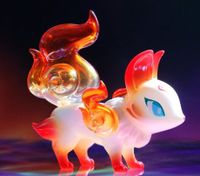 Phantom Fox
Created by Genkosha and produced by Merry Go Round. He stands 3.5" tall and was originally released in resin form.

For more details please click on the Title name.
Featured Artist: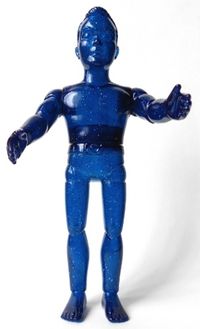 Cometdebris
Koji Harmon is based in Tokyo, Japan. He grew up in Los Angeles with Japanese toys such as Microman, Robocon, Ultraman, and Kamen Rider. His work ranges from zines, photography, and plush figures to hand painted soft vinyl figures. He has published a photo book, and his work has been shown at art shows throughout Japan and America. He has also contributed various toy related articles to magazines such as Pencil Fight and Super7. Koji has worked with Japanese toy makers Gargamel on several collaboration figures, including the Cometdebris exclusive Tokoji Seijin and Tokoichi Seiju figures. Currently, he is focusing his attention on toys and custom figures.

For more details please click on the Title name.