Main Page
From Vinyl Creep
Welcome to Vinyl-Creep
Currently Serving
7,899
Articles.
The ultimate database on all things Designer Toy! This is a free encyclopaedia of Artists and their work. It's free to contribute, just register in the top right corner and off you go! Are you an artist and toy designer? Go ahead and add yourself! Don't know how to edit a wiki? See our How to Edit pages!

Featured Custom: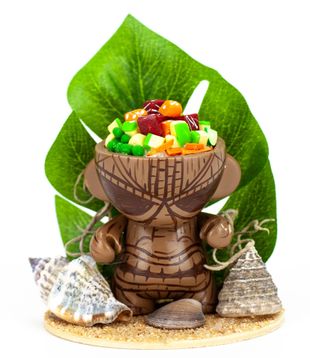 Munny custom by Zard Apuya
Featured Toy: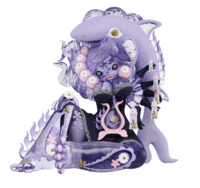 Mermaid's Purse
Created by Junko Mizuno and produced by Mighty Jaxx, Mermaid's Purse is a 7.5" tall resin piece.

For more details please click on the Title name.
Featured Artist: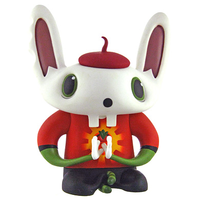 Nathan Jurevicius
Nathan Jurevicius was born in Bordertown, Australia, in 1973. He began his art career at a very early age, hosting his first exhibition at the age of 6. Although the Scary Girl comics and art toys are Nathan's most well-known work, he has also done graphic design art for companies like Flying Cat and Nickelodeon, Scholastic Inc, The Financial Review, Penguin Books, Subaru, Comedy Central, Allen and Unwin, Fuji, MTV, The Wall Street Journal, ABC, Warner Bros. and a major commission to design the Australian mascot (Kamone) for the World Expo in Aichi, Japan.

For more details please click on the Title name.