Main Page
From Vinyl Creep
Welcome to Vinyl-Creep
Currently Serving
7,158
Articles.
The ultimate database on all things Designer Vinyl! This is a free encyclopaedia of Artists and their work. It's free to contribute, just register in the top right corner and off you go! Are you an artist and toy designer? Go ahead and add yourself! Don't know how to edit a wiki? See our How to Edit pages!

Don't forget to visit Vinyl-Creep on Flickr, click here. Add up your own pictures of your collections, rare pieces and customs. You can also follow VC on Twitter, click here. And don't forget to "like" us on Facebook, click here too!!

If you're new to the toy scene, it might be worth swinging by our ever-growing Glossary to get up to speed with all the toy terms and phrases.

For the latest news on toy releases and shows, check out the blogs and zines.
Featured Custom: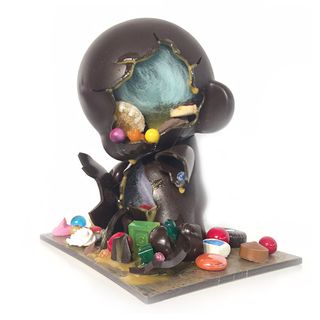 Munny custom by Zard Apuya
Featured Toy: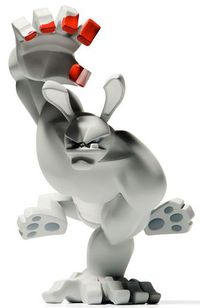 Paw
Paw was created and produced by Coarse Toys. A chunky and very popular figure, Paw stands 12" tall and was first released in 2008, with several colour versions released later. PAW! Jumping around in the soft and blurred Dreams of St. Creams citizen's is his favorite place to be when he manages to overcome the huge Marshmallow walls that protect the City. So he roams the vast empty deserts in search of players the enters the their dreams as they are sleeping in the daytime.

For more details please click on the Title name.
Featured Artist: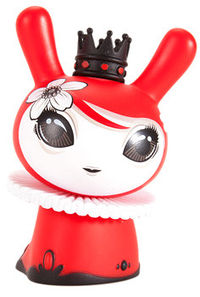 Otto Björnik
I am more than an illustrator. I am a storyteller. My tales are a rich mixture of precious childhood memories and fairy tales. I weave together lines to celebrate the beauty and elegance of nature and human form. And sprinkled within that tapestry are touches of whimsy that bring to mind the wonderment of childhood and play. It is my way of rekindling youth with a wink and infinite mirth. An architect by training, I create works in pen and ink that are filled with intricate detail and influenced by stringent rules of design. The elements I choose often hold symbolic meaning, and I take care to piece them together like a jigsaw puzzle to tell an overall story. I have drawn millions of lines as an artist and have told many stories, from my initial scenes of houses to the Yahoo! Purplescape campaign to more experimental pieces that have won international competitions and garnered gallery exhibitions. But I still feel that I have many more stories to tell and a million more lines to draw.

For more details please click on the Title name.