Main Page
From Vinyl Creep
Welcome to Vinyl-Creep
Currently Serving
7,801
Articles.
The ultimate database on all things Designer Toy! This is a free encyclopaedia of Artists and their work. It's free to contribute, just register in the top right corner and off you go! Are you an artist and toy designer? Go ahead and add yourself! Don't know how to edit a wiki? See our How to Edit pages!

Featured Custom:
Raffy custom by Taylored Curiosities
Featured Toy: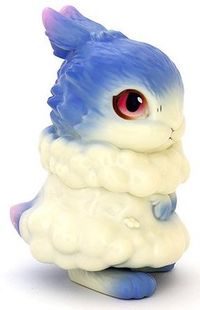 Raby
Created by Yoyo Yeung with Unbox Industries, vinyl Raby stands 5" tall. The special editions Ice Cream Scoop Raby is 3.5" tall and Pancake Raby is 2" tall and 6" long. The resin Raby is larger at 7" tall, while resin Baby Raby is 3.5" tall.

For more details please click on the Title name.
Featured Artist: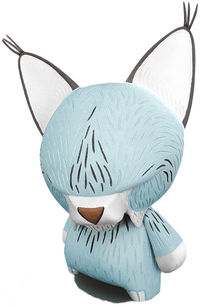 Charles Rodríguez
Charles Rodriguez is a Venezuelan toy designer. Study in the school of graphic arts Cristobal Rojas. Work 11 years as art director and 2 as creative director in Y&R Venezuela. His style includes carving, modeling and of course never put eyes to his creations. Use white and middle tones of colour.

For more details please click on the Title name.