Main Page
From Vinyl Creep
Welcome to Vinyl-Creep
Currently Serving
7,735
Articles.
The ultimate database on all things Designer Vinyl! This is a free encyclopaedia of Artists and their work. It's free to contribute, just register in the top right corner and off you go! Are you an artist and toy designer? Go ahead and add yourself! Don't know how to edit a wiki? See our How to Edit pages!

Don't forget to visit Vinyl-Creep on Flickr, click here. Add up your own pictures of your collections, rare pieces and customs. You can also follow VC on Twitter, click here. And don't forget to "like" us on Facebook, click here and on Instagram here.

If you're new to the toy scene, it might be worth swinging by our ever-growing Glossary to get up to speed with all the toy terms and phrases.

For the latest news on toy releases and shows, check out the blogs and zines.
Featured Custom: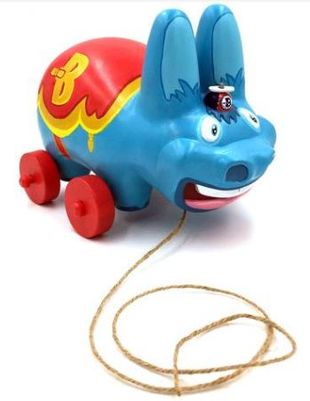 Labbit custom by Bruckaroni
Featured Toy: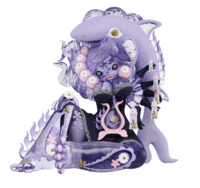 Mermaid's Purse
Created by Junko Mizuno and produced by Mighty Jaxx, Mermaid's Purse is a 7.5" tall resin piece.

For more details please click on the Title name.
Featured Artist: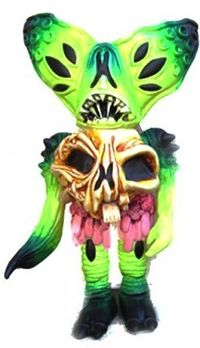 Brent Nolasco
The development of my art involves constant evolution to new ideas and new forms. Progression and change are what I live for. My art gives me the opportunity to create different situations and environments from the landscapes in my mind. I like to break down and rebuild surfaces using various mixed media. Everything in my life and art intermingle into harmony for me.

For more details please click on the Title name.