Happyhappytoytoy
From Vinyl Creep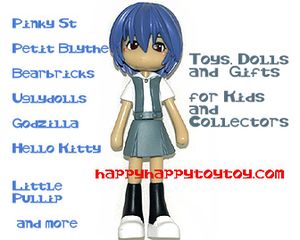 Online toy shop based in the U.K. specialising in the cutest toys from Japan and around the world
The philosophy behind Happyhappytoytoy is that toys can be collectible while not losing the "you can actually play with them" vibe.
Toylines featured include Bearbricks, Kubricks, Pinky St, Figumates, Petit Blythe, Little Pullip, Ciboys and Uglydolls.
HappyhappyToytoy is happy to send orders throughout Europe, as well as to North America, Australia, New Zealand and some parts of East Asia.