User:Catxx/Sandbox
From Vinyl Creep
Welcome to Vinyl-Creep
Currently Serving
8,003
Articles.
The ultimate database on all things Designer Vinyl! This is a free encyclopaedia of Artists and their work. It's free to contribute, just register in the top right corner and off you go! Are you an artist and toy designer? Go ahead and add yourself! Don't know how to edit a wiki? See our How to Edit pages!

Don't forget to visit Vinyl-Creep on Flickr, click here. Add up your own pictures of your collections, rare pieces and customs. You can also follow VC on Twitter, click here. And don't forget to "like" us on Facebook, click here too!!

If you're new to the toy scene, it might be worth swinging by our ever-growing Glossary to get up to speed with all the toy terms and phrases.

For the latest news on toy releases and shows, check out the blogs and zines.
Featured Toy: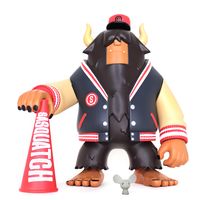 Horns
Created by Hands in Factory and produced by Martian Toys, Horns Yetti stands 8" tall and 6.5" wide. The figure includes three accessories (pet, horn and baseball hat) and has six points of articulation, plus the pet can sit on top of the head thanks to a built in magnet

For more details please click on the Title name.
Featured Artist: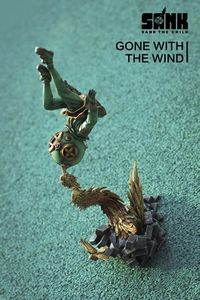 Sank Toys
Established in 2017 by artist Huiyang Guo, Sank Toys Limited is a high-end collectible brand, devoted to designing, developing and producing high quality collectibles .

For more details please click on the Title name.