Critterbox
From Vinyl Creep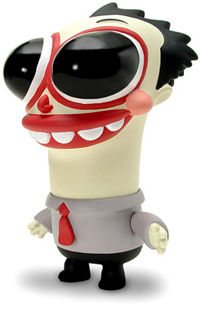 When we started CRITTERBOX two years ago our goal was to collaborate with the most interesting, important, talented artists and creators to make beautiful, unique toys and products of the utmost quality. We also wanted our products to be affordable and to be available all over the world, attainable by people everywhere with passions similar to ours.
We like to think we've been fairly uncompromising in our commitment to our goals, especially quality and innovation, but you be the judge.
We hope you enjoy CRITTERBOX TOYS as much as we enjoy making them for you!
Toys Produced
[
edit
]