Category:Kaiju
From Vinyl Creep

Please copy and paste ' [[Category:Kaiju]] ' into the end of your article to include it in this category.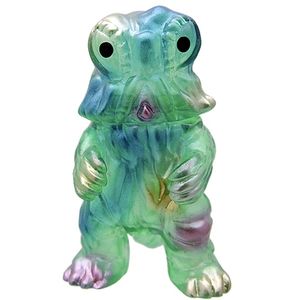 Kaiju is a Japanese term referring to the strange monsters and beast toys, literally translated it means "strange beast". The most famous Kaiju was Godzilla. Kaiju toys are usually fairly small around 3"-5", and simply moulded, available in many bright colours. Although mostly originating from Japan, Kaiju is slowly being adopted by artists in the west with many collaborations and shows beginning to surface.
See:
See below for images of the true kaiju and kaiju for grownups/neo kaiju figures.
Pages in category "Kaiju"
This category contains only the following page.
Media in category "Kaiju"
The following 113 files are in this category, out of 113 total.