CI Boys
From Vinyl Creep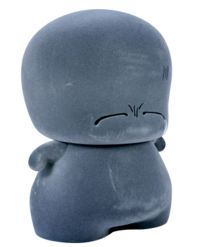 Created by Superdeux and produced by Red Magic. Joke-playing, destructive little monsters, who would've guessed that they used to be human? Their dissatisfaction with the world caused their evolution. Now they're everywhere, demolishing everything they hate with unique Death-ray Cannons. Take a closer look – they could be right beside you!
There are eight Ci-Boys characters:
Deri
Nomi
Hiro
Poka
Go (Sony spokesperson/character)
Migo (San Miguel Beer spokesperson/character)
To-7 (Toshiba Notebook spokesperson/character)
Xcite (X-Box spokesperson/character)
Editions
[
edit
]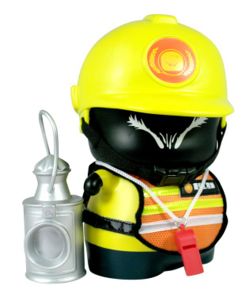 2.5" Figure Series
[
edit
]
2.5" Destroyer
[
edit
]
The Destroyer figures come with their own little robot to sit inside with moveable legs.
Destroyer Uni
Destroyer Go
Destroyer Poka
Destroyer Hiro
Destroyer Nomi
6" Figures
[
edit
]
Railroad Engineer Nomi
Hellmaster Deri
Money God Uni
Chinese Corpse
Drinking Buddha
Golden Ox
Space Pirate
SAS
Skull Man
Kaiju Migo
Fury Migo (Pink Version)
Fury Migo (Black Version)
Angel Army Deri (Pink Version)
Angel Army Dero (Black Version)
Black Jack Deri
Black Jack Deri Ruby Special
Robin with his 100 Friends
MSZ 010
Christmas Bear Deri
8" Figures
[
edit
]
12" Figures
[
edit
]
For series images click the links above.
6"
8"
12"
Destroyer