Category:CiBoys
From Vinyl Creep

Please copy and paste ' [[Category:CiBoys]] ' into the end of your article to include it in this category.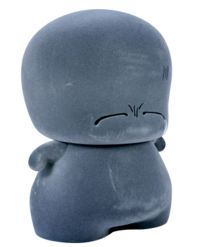 Created by Superdeux and produced by Red Magic. CiBoys came in several sizes, from the blind boxed 2.5" figures, which also had a "Destroyer" machine series with the Destroyer accessory. There were also larger figures including 6", 8" and 12".
Joke-playing, destructive little monsters, who would've guessed that they used to be human? Their dissatisfaction with the world caused their evolution. Now they're everywhere, demolishing everything they hate with unique Death-ray Cannons. Take a closer look – they could be right beside you!
There are eight Ci-Boys characters:
Deri
Nomi
Hiro
Poka
Go (Sony spokesperson/character)
Migo (San Miguel Beer spokesperson/character)
To-7 (Toshiba Notebook spokesperson/character)
Xcite (X-Box spokesperson/character)
Subcategories
This category has the following 5 subcategories, out of 5 total.
Pages in category "CiBoys"
The following 16 pages are in this category, out of 16 total.
Media in category "CiBoys"
The following 126 files are in this category, out of 126 total.