Emilio Garcia
From Vinyl Creep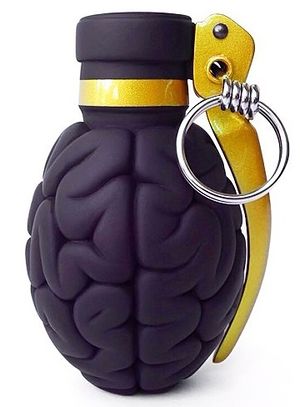 Biography
[
edit
]
Emilio Garcia has a long career trajectory in different fields like illustration, design, creativity and art, among others. After 5 years of being involved in the cartoons world as an illustrator and layout/storyboard artist, in 1999 he decided to start his own business (edisseny.com). From there he has worked with important international companies like Berliz Kids, Hitachi Digital Media, Inditex, Metro, Vans or The North Face. Always offering a meticulous work and with a high creative and artistic content. We can find his published work in Taschen (1.000 favourite websites) or The Peppin Press (Web Design Index).
During the 9 years of his career managing edisseny.com, his work has specialized in the design of user interfaces and the development of on-line applications. This took him in 2005 to create his own software brand; MacroGATES (macrogates.com).
MacroGATES offers personalized application development in accordance with his content manager program, leader in the fashion sector in Spain. Brands like Blanco, NAFNAF, Amichi, Mayoral, Andres Sardà and websites like neomoda.com or viewonfashion.com are fed every day with MacroGATES solutions.
The digitalization of our society, moved away Emilio during years from the plastic materials from which he started in his origins. Therefore, in 2007 he starts a new stage with LapoLab, a space of plastic experimentation, where he can give capacity to his artistic restlessness, far away from codes, databases and protocols.
As a first independent project of this second stage of his career, he presents us a new concept of art toy: the Jumping Brain.
This simple idea with a clean design has positioned him in the eye of the most select collectors. Completely manufactured by himself at LapoLab, Jumping Brain has overcome Emilio's more optimistic expectations; receiving up to 18,000 visits in a single day and overflowing production previsions with nearly 1.000 members registered in the official site jumpingbrain.org.
Designed Toy Releases
[
edit
]
Toy Series Participation
[
edit
]
Customs & Show Pieces
[
edit
]
Production Pieces
[
edit
]
Customs & Show Pieces
[
edit
]