David Horvath
From Vinyl Creep
Biography
[
edit
]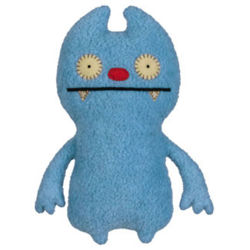 Sun-Min Kim and David Horvath are creators of the best selling art-toy line, Uglydoll. Their work has been featured everywhere from Benetton's Fabrica Features gallery in Hong Kong and Fewmany in Tokyo, to the windows of Barneys New York and the Whitney Museum in Midtown Manhattan.
David's animated TV series, Little Bony, produced by NHK and Sony Creative, reaches out with its positive message and "can do" themes to over 8 million children a day in Japan. Sun-Min and David's newest collaboration, Pounda, featured on tee shirts, limited edition prints, and cel phone downloads on NTT's DOCOMO service, is the latest of the duo's creations to be translated into luscious rotocast vinyl. David's Noupa line has found a new home under the Critterbox banner.
Designed Toy Releases
[
edit
]
These are toys designed by David.
Toy Series Participation
[
edit
]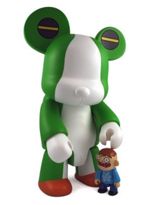 These are toys that David has lent his design skills to.
Customs
[
edit
]
These are one-off pieces by David.
Production Pieces
[
edit
]
Customs
[
edit
]