Shawnimals
From Vinyl Creep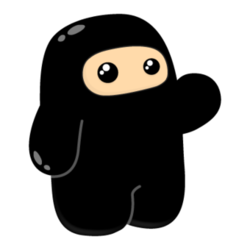 Biography
[
edit
]
Shawn "Shawnimal" Smith was born in Joliet, IL in 1975. Back then he was interested in G.I. Joe, Kermit the Frog, drawing pictures and playing video games. In fact, he still is! He worked at Electronic Gaming Monthly magazine from 1995 - 2000 as a video game and hardware reviewer. Though he produced art during this period, he decided to leave his job and go back to school to make art full time. It was there Shawnimals were born – in a town called Normal, IL.
Shawn started Shawnimals in 2001 with wife Jennifer Brody after becoming disenchanted with the droves of sketchbooks he had lying around, with characters that may not have been used otherwise. "Why not make plush versions of these simple-shaped characters?" Shawnimals continues to grow in popularity, receiving press in Entertainment Weekly, New York Times, Chicago Sun-Times, MTV.com and many others.
He continues his studio practice, and is actively exhibiting all over the country. More than focused on being a painter, drawer, sculptor or designer, he tries simply to be as creative as possible in whatever medium he's working in, and often relies heavily on a narrative and whimsical characters.
Solo Shows
[
edit
]
Designed Toy Releases
[
edit
]
Toy Series Participation
[
edit
]
Customs & Show Pieces
[
edit
]
Production Pieces
[
edit
]
Customs & Show Pieces
[
edit
]